It's about that time of year again when salamanders become easier to see around the bay area so I took a few hours today in between bouts of severe rain to poke around some logs at Pleasanton Ridge Regional Park.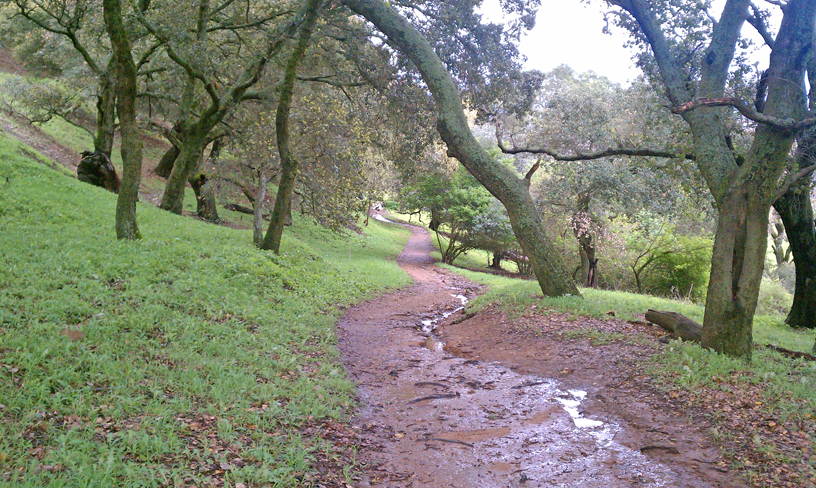 We've seen several amphibian species here before including California Slender Salamanders, Yellow-eyed Ensatinas, California Newts and Western Toads so I figured I had a good chance to find something interesting. Also see our post about salamanders in Tilden.
After carefully peeking under a few logs which revealed several beetles and worms but no salamanders, I gave up and decided to enjoy the scenery: the green of the grass and distant snow-covered hills made it quite a sight.
But on my way back down from the ridge line, I decided to check one more log under which I found four California Slender Salamanders and one young Arboreal Salamander – a first for me.
The Arboreal Salamander was a small one and resembled a young Ensatina we had found on the ridge before, though the color is quite different. Check out our amphibians page to get some more information on the different species of bay area salamanders.