This trip consisted of a long drive, starting from Livermore via Mines Road, continuing past the junction with Del Puerto Canyon, into San Antonio Valley,  over the slopes of Mount Hamilton, past Joseph D. Grant County Park  and ending in San Jose on Alum Rock Avenue. There is mostly private land on both sides of the road but you see a fair bit of wildlife because it consists of large open ranches with lots of good habitat. (See map below).
Along Mines Road you encounter a lot of chaparral habitat. At one point a stream crosses Mines Road. This is a annual stop to check for tadpoles and indeed there were plenty of them. There were Western Toad tadpoles and Pacific Treefrog tadpoles. The toad tadpoles, which were very dark, were present in large numbers.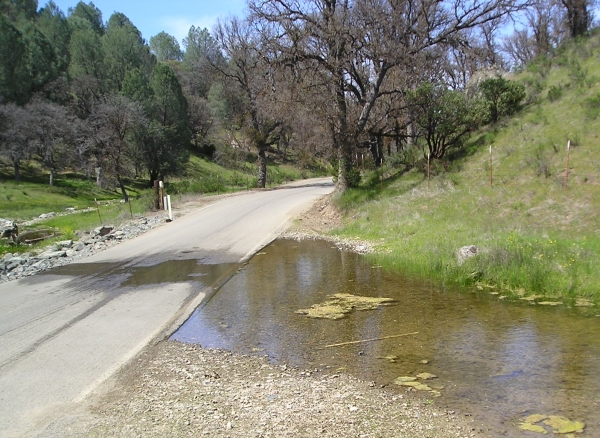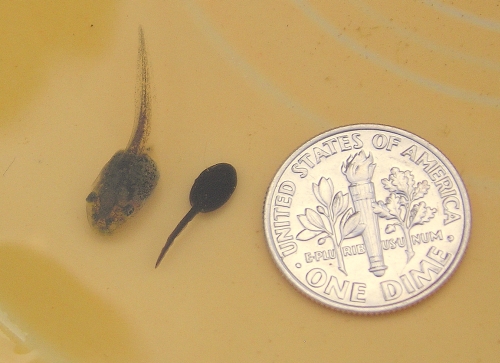 Wildflowers are everywhere in San Antonio Valley. There are vast expanses filled with lupines, poppies, California buttercups and other species. And they are framed by the majestic oak trees. On prior trips Tule Elk, Coyote and Lewis Woodpecker have been seen here.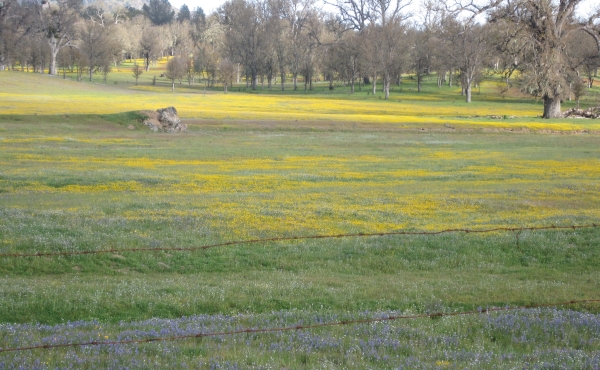 At a serene farm pond by the roadside, there was a pair of Ring-necked Ducks.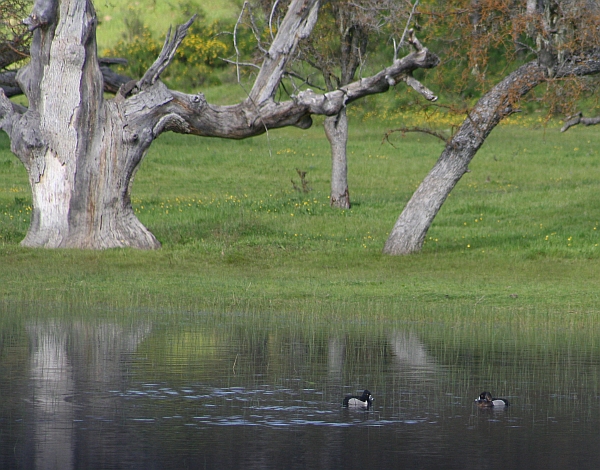 The highlight of the trip was a California Red-sided Garter Snake. It was sunning itself on top of one of the large corrugated metal pipes under a culvert. Garter Snakes are hard to identify and this identification is based on much consultation with the excellent site – www.californiaherps.com. Let me know if you have anything to add.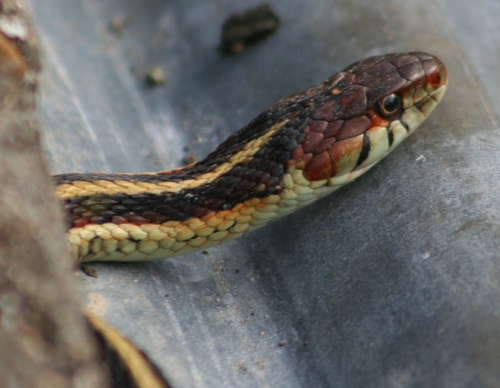 Other sightings along the way included  several Black-tailed Jackrabbits, Desert Cottontail, Black-tailed Deer, a few pairs of Wood Ducks, flocks of Wild Turkeys, Yellow-billed Magpies, California Thrasher, California Quail, Acorn Woodpecker.
Follow these links for  more information about our local reptiles , birds, mammals and amphibians on sfbaywildlife.info. See an  earlier trip report from August 2009 with photos of Tule Elk.