A nature hike on the northern slopes of Mount Diablo is a good way to enjoy the Mount Diablo wilderness. We started from the Mitchell Canyon Staging area, went East on Murchio Rd and then started climbing up Back Creek Trail. Along the way there were lots of Variegated Meadowhawks. It was a hot day and most creatures were wisely staying hidden. There was an unusual flower by the dusty trail. I later identified it as Zauschneria (Epilobium canum). It grows on dry slopes and in chaparral. It is a perennial and bears these lovely flowers in late summer and fall. It is sometimes called California-fuchsia, though it is not really a fuchsia.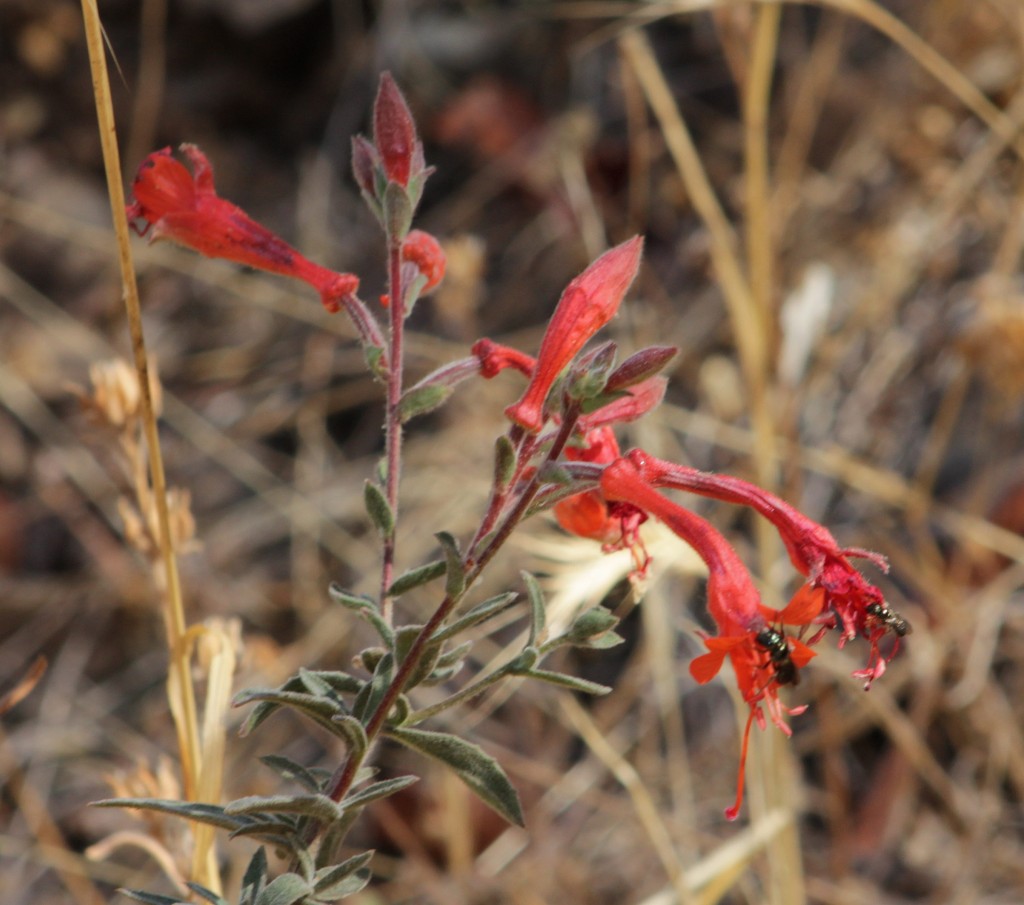 On the way back, in a woodland area, we came upon a snake crossing the dirt road. It was a young Western Rattlesnake (Northern Pacific Rattlesnake is the subspecies found in the Bay area).  You can see how well-camouflaged they can be against the dry leaves and twigs on the forest floor. It was difficult to find again if you took your eyes off it for a moment.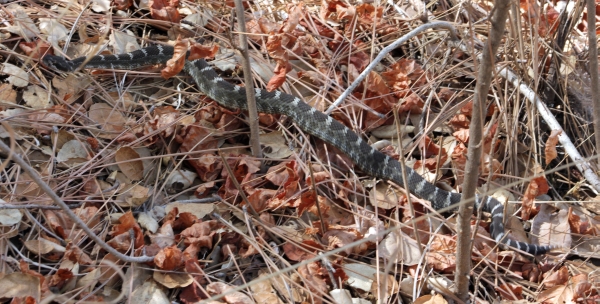 It decided to stop again not too far from the trail. I tried to persuade it to move away with a hiking pole but it was quite reluctant and coiled up in the classic defensive pose.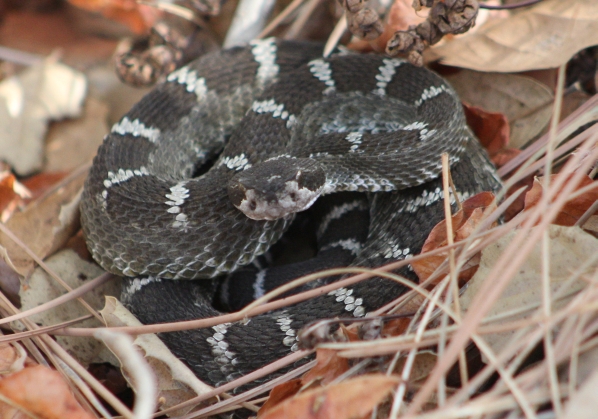 A cute sight was this California Ground Squirrel gathering acorns. The rattlesnake and the squirrel are traditional enemies. Adult California Ground Squirrels have developed immunity to rattlesnake venom and they apparently have a number of other defense mechanisms. I was fascinated to read that "Female squirrels with pups also chew on the skins shed by rattlesnakes and then lick themselves and their pups (who are never immune to venom before one month of age) to disguise their scent".  They are also known to heat their bushy tails and wave them back and forth to communicate to the snake that easy food is not available. The snake senses the infra-red heat with its special pit organs.  Squirrels can be quite aggressive towards rattlesnakes.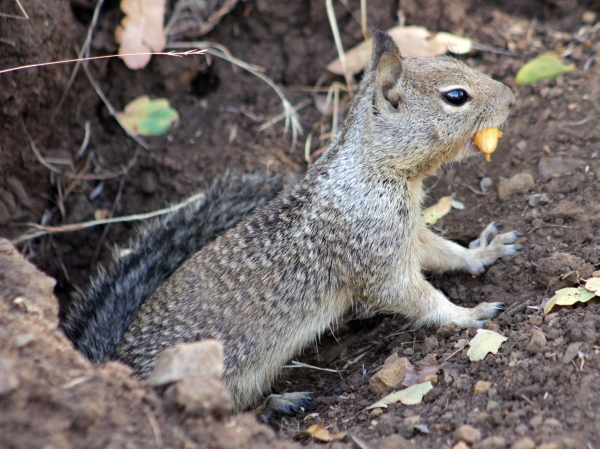 Birds seen included Rufous-sided Towhee, Dark-eyed Junco, White-tailed Kite and Pacific-slope Flycatcher.
For another trip report from the northern slopes of Mount Diablo, see  Mitchell Canyon and the End of a Quest