sfbaywildlife.info was invited to participate in the Earth Week Faire at Foothill College on 20 April, 2011.  It was organized by Gillian Schultz  and the Sustainability group as part of the week long celebration. We were in great company – other participants included:
Acterra
Audubon Society
California Native Plant Society
Santa Clara County Open Space Authority
Stevens & Permanente Creeks Watershed Council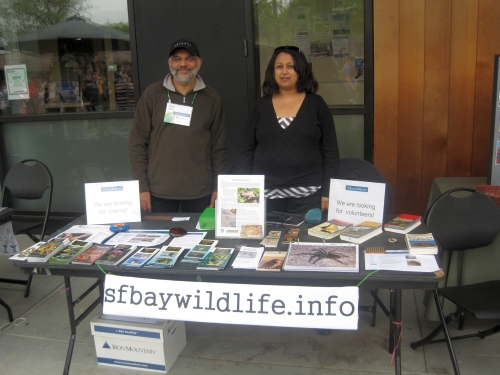 Many students and a few faculty stopped by. The wildlife photographs we had on display were very popular. We were also promoting the Bay Area Puma Project on behalf of the Felidae Fund. We fielded a lot of questions about Pumas (Mountain Lions/Cougars) and a few about Bobcats.
One of the great things about participating in these events is that you make useful connections with the people active in other related organizations. You get to meet with people without the hassle of coordinating times and setting up meetings. We were glad to meet Joanne McFarlin of SPCWC and Dana Litwin of the Open Space Authority.